One Nation One Ration Card Scheme: Ration card and PDS system in this nation are of great significance as helps millions of residents to get their food supplies as per the National Food Security Act (NFSA). To make the PDS system more flexible and accessible for all of the beneficiaries, the Government launched One Nation One Ration Yojana. By March 2021, this scheme will be carried out in the whole nation for all of the beneficiaries.
| | |
| --- | --- |
| Article Name | Ration card |
| Name of the program/scheme | One Nation One Ration Card (ONORC) |
| Year | 2020-21 |
| Category | Govt Schemes |
| Purpose | Nation-wise portability of ration card holders |
| Announced By | Ram Vilas Paswan |
| Date of inauguration | August 2019 |
| ONORC Country-wide implementation from | 1st June 2020 |
| To be implemented throughout the country by | March 2021 |
| NFSA portal | https://nfsa.gov.in/Default.aspx |
One Nation One Ration Card Scheme
Ram Vilas Paswan, the present Union Minister for Consumer Affairs, Food and Public Distribution introduced "One Nation One Ration Card" program in January 2020. This scheme has been launched with an intention to offer subsidized ration supplies to all of the ration card beneficiaries via the Targeted Public Distribution System (TPDS) on the basis of the same ration card regardless of their current dwelling place. This scheme is mainly useful for the migrants who travel from one place to a different looking for employment or livelihood. After the implementation of this scheme, beneficiaries can avail the advantages throughout the nation using the same ration card.
Features of One Nation One Ration Card
Have a look at the important feature of ONORC Scheme-
ONORC is a Central Government initiative launched the Ministry of Consumer Affairs, Food and Public Distribution in the month of January 2020.
It was inaugurated by Ram Vilas Paswan to check portability in two groups of states i.e. Gujarat & Maharashtra and Andhra Pradesh & Telangana and currently, it has been adopted by 17 states.
It will be implemented in the whole country from 1st June 2020.
It is aimed to provide food security benefits at affordable prices to the beneficiaries without any difficulty as per NFSA and to bring country-wise portability of the people having ration cards.
This scheme will allow ration cardholders to avail ration supplies at subsidized rates from any FPS shop in any part of the country.
The One Nation One Ration Card IMPDS online portal that helps to collect all the data of PDS systems across the nation at a single platform.
As per a recent tweet from the government, Migrants will be able to buy ration from any PDS of the country by March 2021. The government also says that 67 crores of people from 23 states having 83% PDS population will be covered under this scheme by August 2020 and by March 2021, 100% coverage will be achieved.
To implement this scheme, POS (point of sale) mechanism will be installed at every FPS shops so that data can be easily collected by the IMPDS portal.
Significance of One Nation One Ration Card
The main objective of this scheme is to provide nation-wide portability to ration card beneficiaries. Apart from this, there are various other benefits of this Central Government scheme. Have quick look at all the major benefits of ONORC scheme given as under-
Intra-state and inter-state portability of ration cards- The first and most important significance of this scheme is the interoperability of RC, which means beneficiaries can use their card to get their entitlement from any FPS shop whether it is in the same state or in other state using the same ration card. Before the introduction of this scheme, the ration card of one state was not valid in other state or any FPS shop other than the local FPS shop where the ration cardholder is registered.
This scheme provides migrants universal access to ration shops (PDS) across the country.
Technology will play a big role in the implementation of this scheme across the country. On the basis of Electronic Point of Sales devices that will be installed at every FPS, data will be collected and reflected on IMPDS. The technology initiated scheme will help in identifying the genuine beneficiary on the basis of bio-metrics.
It also provides ration card beneficiaries a choice to select their ration dealer. In case they are not satisfied with their existing FPS dealer they can switch to another dealer without any problem. एक देश एक राशन कार्ड योजना
It will also help the government to achieve its target to eliminate hunger and provide food to every individual of the country.
States/ UTs where Scheme is in operation recently
Currently, there are a total of 17 States and Union Territories where this scheme is currently in force. The other states will implement the scheme from 1st June. Check which states have already implemented the scheme-
Andhra Pradesh
Bihar
Daman & Dui (UT)
Goa
Gujarat
Haryana
Himachal Pradesh
Jharkhand
Karnataka
Kerala
Maharashtra
Madhya Pradesh
Punjab
Rajasthan
Telangana
Tripura
Uttar Pradesh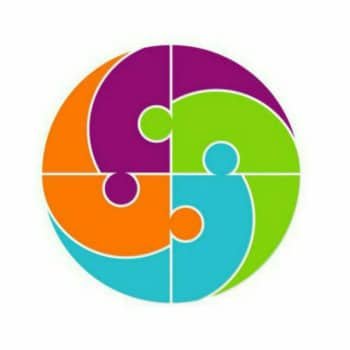 Hello Friends, I am from India. After earning my Graduate degree in Computer Application, I decided to pursue my passion for Web Designing and Content Writing. My ultimate goal is to become one of the best in my field and continue to deliver high-quality content. Further, I aim to deliver the latest information regarding recruitment to job seekers, the latest news with accuracy, which shall benefit them in every way possible.