NABARD Grade A Prelims Examination Analysis 2020 of 25th February 2020 is given right here. Check the level of difficulties from the questions posed and the number of good attempts from the candidate. Competitors who're yet to show up for the NABARD Grade A Prelims 2020 Examination should view this examination analysis to realize the question paper.
Candidates who're waiting to appear for the NABARD Grade A Examination can check out the examination analysis right here and know the type of questions to be asked within the examination. NABARD Grade A Prelims Examination held on 25th February 2020. Candidates who qualify within the prelims examination will be eligible to appear for the further selection process. Candidates can check the exam analysis for the examination held on 25 February 2020 for the Clerk Post. Candidates can check the difficulty level and good attempts from the NABARD Grade-A Exam Analysis 2020 provided below.
NABARD Exam Analysis 2020 – Prelims Paper Pattern
Before moving ahead with the exam analysis, let us have a look at the exam pattern for the NABARD Grade A prelims phase.
Section
Marks
Time
Test of Reasoning
20
120 minutes
English Language
40
Computer Knowledge
20
General Awareness
20
Quantitative Aptitude
20
Economic & Social Issues
40
Agriculture & Rural Development
40
Total
200
NABARD Grade A prelims exam consists of a total of 7 sections. ESI & ARD are included in the prelims phase.
A total of 200 questions of 1 mark each are to be attempted in a total of 120 minutes. There is no sectional timing for this exam.
NABARD Exam Analysis 2020 for Prelims
Overall Difficulty level – Easy-Moderate
NABARD Reasoning Section Analysis:
Data Sufficiency – 2 questions
Circular Arrangement (inside facing) – 4 questions
Linear Arrangement (1 variable, facing north) – 4 questions
Blood relation – 2 questions
Inequality – 2 questions
Coding-Decoding – 4 questions
Word-Based Qs – 2 questions
NABARD Quant Section Analysis:
DI (Tabular) – 6 questions
Missing Number Series – 3 questions
Quadratic Equations – 3 questions
Miscellaneous(Mixture & Allegations, profit & Loss, Percentage, Time & Work, Pipes 7 Cisterns) – 8 questions
General Awareness Section Analysis:
Most of the questions were based on recent current affairs. (A major amount of questions were formed from Feb 2020.
Questions on Budget 2020 – 4-5 questions
Questions on Government Schemes
Static GK questions
English Section Analysis:
Reading Comprehension(Retirees rural settlements + Boomer brain drain of workers) – 15 questions
Phrase Replacement – 5 questions
Word Rearrangement – 4 questions
Para jumble – 6 questions
Fillers – 4 questions
Error Detection – 4 questions
Miscellaneous – 2 questions
Computer Knowledge Analysis
The level of the questions asked in this section was Easy. Candidates who have appeared for the examination have reported that those who have studied the basics of computer knowledge could easily attempt the questions as most of the questions were from direct definitions and examples. The following are some topics which were covered in the computer section of NABARD Grade A 2020 Exam:
Example of Hardware
WAN
Internet
Input Output Device
LAN
Virus
SPAM and Email
Application Software
General Awareness, Economic & Social Issues, Agriculture & Rural Development
These had been three separate sections in the NABARD Grade A Officer Examination and the level of GA was Easy and do-able whereas the level of Economic & Social Issues, Agriculture & Rural Development sections was moderate.
Students who've appeared within the examination have reported that in the General Awareness part most of the questions were from current affairs of the latest months- Dec, Jan and Feb.
Agricultural and Rural Development part had questions focusing on recently launched schemes or those within the news and a significant focus was on rural India. The Economic and Social Issues part too had many questions focusing on rural India in addition to there were questions from GDP and Budget 2020.
?? NABARD GRADE A questions asked in ESI ??
1–GOBAR…R Stands for?
2–AMFFR– Is a project of?
3–Draft national education policy?
4– scheme for unconnected habitations
5–advance estimate horticulture Production?
6–scheme under national mission for sustainable agriculture
7-NABARD raises funds through long term bonds usually of tenure?
8–pulses conclave 2020?
9–pm Kisan Mandhan age limit
10–mega food park scheme
11–Sansad Adarsh gram Sadak yojana question
12–world congress of rural and agriculture finance held in?
13– DAY– NRLM
14–FAO international year of millets?
15–Transformation of aspirational districts one question
16–according to first advance estimate production of food grain crops in Kharif is tonnes?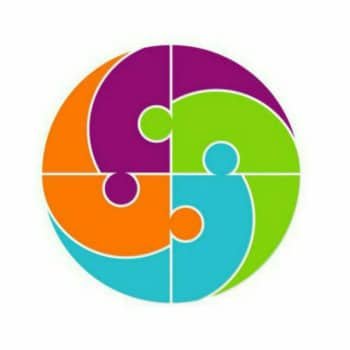 Hello Friends, I am from India. After earning my Graduate degree in Computer Application, I decided to pursue my passion for Web Designing and Content Writing. My ultimate goal is to become one of the best in my field and continue to deliver high-quality content. Further, I aim to deliver the latest information regarding recruitment to job seekers, the latest news with accuracy, which shall benefit them in every way possible.