The Karnataka Yuva Nidhi Scheme has been introduced in Karnataka to cater to the needs of the state's youth. Following their victory in the assembly elections, the Congress government promptly announced the implementation of this scheme. In order to learn how to enroll for the Yuva Nidhi Yojana and take advantage of its benefits, it is crucial to read this article in its entirety. By doing so, you will gain access to all the necessary information.
Details of Karnataka Yuva Nidhi Yojana
| | |
| --- | --- |
| Name Of the Scheme | Karnataka Yuva Nidhi Scheme |
| Initiated by | KarnatakaGovernment |
| Beneficiary | Unemployed youth of the state |
| Assistance to be Provided | Provide Financial Assistance |
| Assistance Amount | 1500 to 3000/- Rs. (every month) |
| Application Process | Online / Offline |
| Official Website | Coming Soon |
Karnataka Yuva Nidhi Scheme 2023
Karnataka is set to introduce the Yuva Nidhi Yojana, aimed at providing economic security to the state's young population. Under this initiative, educated unemployed youth will receive monthly financial assistance from the government to help support their families. The assistance will be directly transferred to the beneficiaries' bank accounts through the Direct Benefit Transfer (DBT) system. Eligible beneficiaries will have the option to receive the Yojana benefits through both online and offline methods.
13th August Update:- Yuva Nidhi is scheduled to come into effect in December or January
In their pre-election promises, the Congress party introduced the Yuva Nidhi program as one of their five assurance programs. The State Government's Yuva Nidhi program aims to provide a monthly income to educated unemployed youth and is scheduled to be implemented from December 2023 to January 2024. Under this program, unemployed diploma holders will receive a monthly stipend of 1,500, while unemployed graduates who have been unable to secure employment for six months will receive a monthly allowance of 3,000.
Karnataka Yuva Nidhi Yojana Assistance fee
Under this scheme, following amount will be provided to benificiaries:
3000/-Per Month will be provided to unemployed Graduates
There is a provision to provide Rs 1500 Per Month to Diploma pass out youth.
Karnataka Yuva Nidhi Scheme Objective
The primary objective of the program is to provide government unemployment benefits to educated youth in the state, empowering them to meet their financial needs independently without relying on others.
Benefits of Karnataka Yuva Nidhi Scheme
Following are the benefits of scheme
The Yuva Nidhi initiative has been launched for Karnataka's youth.
Through this programme, the state's graduates and diploma recipients will get unemployment benefits each month.
Graduates who are unemployed will receive financial help of Rs. 3000 per month, and youth who have earned a diploma will receive Rs. 1500 per month.
The beneficiaries will have this financial aid directly placed into their bank accounts.
The state's youth will receive benefits from this programme up until they find employment.
The state's youth will gain financial stability by taking advantage of this scheme.
The state as a whole will execute the yojana.
Both online and offline methods can be used to accept applications for this programme.
Features of Karnataka Yuva Nidhi
Following are the features of the scheme
giving unemployment benefits to the state's unemployed kids.
lowering the state's unemployment rate
encouraging young people to participate in the scheme
making capable recipients independent and powerful.
Eligibility Criteria for Karnataka Yuva Nidhi Scheme
Following is the Eligibility Criteria for scheme
The applicant must be a Karnataka resident.
Students who have earned a graduate degree or a diploma are eligible to participate in the programme.
The benefits of this programme will not be delivered to young people who are already participating in similar programmes.
Aadhaar must be linked to the applicant's bank account in order for them to benefit from the programme.
Documents Required to Apply
Aadhaar Card
Permanent Certificate
Income Certificate
Educational Qualification Documents
Bank Account
Passport size photo
Mobile Number
Karnataka Yuva Nidhi Scheme Online Registration Process
Students who intend to apply for the program online are advised to wait temporarily as the official website has not been launched yet. Once the website becomes accessible, candidates will be able to apply online by clicking on the provided link.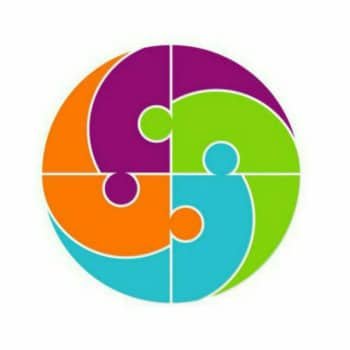 Hello Friends, I am from India. After earning my Graduate degree in Computer Application, I decided to pursue my passion for Web Designing and Content Writing. My ultimate goal is to become one of the best in my field and continue to deliver high-quality content. Further, I aim to deliver the latest information regarding recruitment to job seekers, the latest news with accuracy, which shall benefit them in every way possible.