Eligible individuals can fill the PM Awas Yojana Application Form and may avail of the IAY benefit list of the scheme. PMAY / IAY is an initiative of the Indian Government to provide housing facilities to the poor part of Urban areas (additionally rural areas) at inexpensive charges.
Name of the Scheme
Pradhan Mantri Awas Yojana (PMAY)
Article category
PMAY / IAY Application form 2020
PMAY / IAY beneficiary list 2020
Area covered
All over India
Year
2020
Beneficiary
Urban poor
Launched in
2015
PMAY Phase 1
April 2015 to March 2017
PMAY Phase 2
April 2017 to March 2019
PMAY Phase 3
April 2019 to March 2022
Mode of registration
Online and Offline
Category
Govt Schemes
Official Website
pmay-urban.gov.in
For slum dwellers
Apply Here
For benefits under other 3 components
Apply Here
Track PMAY / IAY Assessment Form/ Application status
Check Here
Search PM Awas yojana beneficiary list By Name
Search Here
Subsidy Calculator
Click Here
IAY / PMAY List 2020 : Indira Gandhi Awas Yojana New List [Status]
WHAT IS IAY?
Indira Awaas Yojana or IAY was a scheme or an initiative by the Government of India in 1985 with the goal of offering shelter or home to stay to the financially backward people of the Nation. Houses were to be constructed for people below the poverty line based on the IAY. In 2015 the current Government of India changed the identity of the scheme to Pradhan Mantri Awaas Yojana or PMAY / IAY and in addition added some new guidelines to it. Even though the aim of the scheme was identical which is housing for all.
HOW TO APPLY FOR IAY / PMAY?
There are two methods to apply for this scheme. If you wish to apply offline then you'll have to go to Jan Sewa Kendra near you. There you'll be guided throughout the application process and we recommend this way of application because there are fewer possibilities of rejection and errors.
To apply online follow the process given below.
Visit the official portal here https://pmaymis.gov.in/
On the homepage, click on citizen assessment under it click on benefit under the other 3 components.
Fill your Adhar number, name, and click on check.
A new form page will open where you will be required to provide further details. Fill the details very carefully and submit the form.
Before you apply for the Housing scheme by the government just make sure you fulfil the eligibility criteria given below.
ELIGIBILITY CRITERIA :
| | |
| --- | --- |
| 1 | The applicant and his/her family members must not have a pucca house. Those who already own a pucca house are not eligible for this scheme. |
| 2 | The applicant or his/her family member must not be benefitted from any other housing scheme like this previously. |
| 3 | The family income should not be more than 6 lakhs per annum. |
| 4 | People who fall under LIG, MIG can also avail the benefits of this housing scheme. |
| 5 | Scheduled Castes / Scheduled Tribes (SC/ST) are also eligible for this scheme. |
LIST OF DOCUMENTS REQUIRED FOR APPLICATION :
While applying for the housing scheme you will be required to submit or provide the documents listed below to the government.
Identity proof ( Adhar card, voter id card, etc )
Income Proof & certificate
If salaried then the salary certificate
Bank statement
Form 16
An affidavit to show the applicant and its family member do not own any pucca house.
Financial statement in case of business
Construction Plan
Not all the required documents are listed above as these are a few of the essential documents that are required to use for the scheme. About the rest of the basic documents, you'll be guided by the official.
BENEFICIARY LIST FOR IAY (INDIRA AWAS YOJANA)
The Government of India chooses the beneficiaries of the Indira Awaas Yojana or Pradhan Mantri Awaas Yojana and the process is pretty transparent and correct. The selection process also involves the data of SECC 2011. You can go through the beneficiary selection process from the below section.
As mentioned above a beneficiary list is made using the data of SECC 2011.
Then the list is sent to the Gram sabhas for local level verifications.
After the verification from Gram Sabha final beneficiary list is created and published on the official portal of Pradhan Mantri Awaas Yojana.
WHAT ARE THE OBJECTIVES AND BENEFITS OF IAY?
The aim of this scheme is to provide shelter to the economically weaker section of the society. This scheme is projected to cover almost 1 crore families who are living in kutcha houses. All the basic amenities will be provided such as power supply, water supply, etc. Irrespective of caste, religion the aim is to provide a home to an Indian who is in need. On papers, the objective is to provide homes to all by 2022 which might end up on paper only. A shelter is the basic necessity of living and a big percentage of the population in India can not afford to fulfill this necessity.
So keeping this problem in mind IAY ( Indira Awaas Yojana ) was launched and similarly, PMAY / IAY was launched to give financial aid to those who are financially not capable of building a pucca house for themselves. So if you are someone who wants to get benefitted from this scheme, then check if you are eligible for it and if yes then follow the application process given above.
HOW TO CHECK IAY/PMAY LIST ONLINE?
Check PMAY Urban List 2020

Visit the PMAY website.
Select "Search Beneficiary" and again click on the search beneficiary drop-down menu.
Enter Aadhaar No click on the "Show" button.
PM List Results will appear on the screen. Check your name and other details.

Check PMAY Rural List (with registration number)

This step is for one who applied for PMAY-Gramin (Rural) scheme, use your registration number to search for your name using the PMAY-Gramin registration number:
Visit the PMAY-Gramin website.
Enter the registration number.
You can check the related details.

Check PMAY Rural List (without registration number)

If you have forgotten or don't have registration number use this step to look for PMAY list:
List the PMAY-Gramin website.
Now look for the "Advanced Search" button.
Now enter all the required details and click on the "Search" button.
Now check the details.
PM Awas Yojana / IAY Online Form Phase 3
If you are also an eligible candidate and want to take the benefit of this scheme, then you must collect all the necessary information before filling the PM Awas Yojana application form. In this article, you will get all the information in detail about IAY / PMAY. It includes a brief detail about the scheme, eligibility, the procedure to fill online application, and other important details.
How MIG, LIG and EWS categories are defined in terms of Annual Income?
| | |
| --- | --- |
| Category | Annual Income |
| EWS Household | Upto Rs. 3.00 lakhs |
| Lower Income Group (LIG) Household | Between Rs. 3.00 lakhs to Rs. 6.00 lakhs |
| Middle Income Group (MIG)- I | Between Rs. 6.00 lakhs to Rs. 12.00 lakhs. |
| MIG- II | Rs. 12.00 lakhs to Rs. 18.00 lakhs |
How to check PMAY Application Status?
After filling the application form you can check the application status any time you want. Application status can be checked through two methods viz. by application No. or by entering other personal details.
Using Application Number:
Visit portal – The very first step is to visit http://pmaymis.gov.in.
Citizen Assessment option – Search "Citizen Assessment" option on the homepage.
Select a relevant option – Click on "Track Your Assessment Status".
Hit the track button – From the two options hit the "By Assessment ID" button.
Enter Details – Enter your assessment ID and Mobile No. and click on the submit option.
Check the status – Now assessment status will appear on the screen and you can view your status.
Using Name, Father's name & mobile Number:
Visit official portal pmaymis.gov.in
Click the "Citizen Assessment" option
Select "Track Your Assessment Status".
Click on "by name, father's name & mobile no." button.
Enter name, mobile no., city, district in the space provided and hit the submit button.
Clicking on the submit button, the assessment option will appear on the screen.
Instructions related to Pradhan Mantri Awas Yojana
Applicants must ensure that they fill the application form only at the Ministry's official website or at the registered Common Service Centre. Other than these two no other medium is given authority for registration of beneficiaries.
Applicants must be ready with all the necessary documents before filling the application form.
Applicants must fill details accurately. Application submitted with false data will be rejected.
How to print the PMAY / IAY Application Form?
Once you have successfully filled the application form, you can download and take a printout of it for future references.
You can follow the given steps:
Visit pmaymis.gov.in.
On the homepage click on the "Citizen Assessment" tab.
Select the "Print Assessment" option.
Now you have to assess the application form either by clicking on "By Name, Father's Name & Mobile No." or "by assessment ID".
Enter all the details as per your selection.
Click on the "Print" option and get your assessment form printed.
PMAY – PM Awas Yojana Documents Needed
Aadhaar card- It is compulsory for all the candidates to provide their Aadhaar card details. Without Aadhaar Card no one can apply.
An Identity and residential proof- Documents can include any of the following- Voter ID, PAN card, Driving License
Caste/Community certificate- Applicant has to bring the supporting document or certificate in case he/ she belongs to a minority community
Economically Weaker Section certificate or Low Income Group certificate needs to be provided by the applicant
Proof of nationality- Applicants can show their passport or any other document
Property valuation certificate
Bank details and account statements- All the applicants are required to submit their bank account details
Salary Slip
Income Tax Return (ITR) statements
Proof that the beneficiary is constructing a home only under the PMAY scheme
Proof that the beneficiary does not own a 'pucca' house
PMAY scheme is divided into three phases from starting to the end of the scheme. These are-
PMAY Phase-1 from April 2015 to March 2017- It was aimed to cover 100 cities.
PMAY Phase-2 from April 2017 to March 2019- It covers an additional 200 cities.
PMAY Phase-3 from April 2019 to March 2022- It is to cover remaining cities
State and Cities covered under the IAY Scheme
The following are the states in which govt. has identified town/cities and have started the construction of housing under the scheme-
Chhattisgarh – 1000 cities/towns
Rajasthan
Haryana, 53,290 houses in 38 cities and towns
Gujarat, 15,584 houses in 45 cities and towns
Orissa, 5,133 houses in 26 cities and towns
Maharashtra, 12,123 houses in 13 cities and towns
Kerala, 9,461 houses in 52 cities
Karnataka, 32,656 houses in 95 cities
Tamil Nadu, 40,623 houses in 65 cities and towns
Jammu and Kashmir – 19 cities/towns
Jharkhand – 15 cities/towns
Madhya Pradesh – 74 cities/towns
Uttarakhand, 6,226 houses in 57 cities and towns
PM Awas Yojana Contact Details
Shri Raj Kumar Gautam
Director (HFA-V),
Ministry of Housing and Urban Affairs,
Room No. 118, G. Wing, N.B.O. Building,
New Delhi-110011
Phone No.- 011-23060484, 011-23063285
E-mail- [email protected], [email protected]
I hope you've understood and found what you were searching for. In case you've any doubt related to the IAY scheme of GoI, you may ask us in the comment section below and our team will help you with the problem as soon as possible. PMAY is a modern scheme launched by the government of India and the weaker section of the country ought to avail the benefit. For that, we're regularly monitoring all of the updates from the authority and communicating to our readers in a simple to understand language.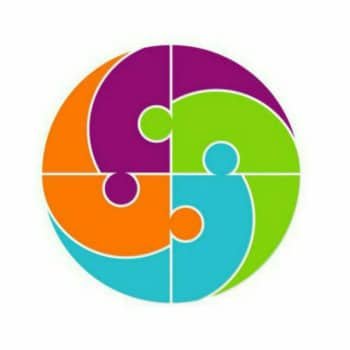 Hello Friends, I am from India. After earning my Graduate degree in Computer Application, I decided to pursue my passion for Web Designing and Content Writing. My ultimate goal is to become one of the best in my field and continue to deliver high-quality content. Further, I aim to deliver the latest information regarding recruitment to job seekers, the latest news with accuracy, which shall benefit them in every way possible.