Questions Asked in IBPS SO Prelims 2019: Dear Candidates, IBPS has conducted Specialist Officer (SO) Prelims examination on 28th and 29th December 2019. We all know many banking aspirants need to know the questions asked within the IBPS SO Prelims 2019. Based on that, candidates can sharpen their preparation and skills to perform the sound of their upcoming examination. For that, now we have provided questions asked in IBPS SO prelims 2019 for the candidate's preparation. From the given IBPS SO prelims memory based questions, aspirants can fine-tune their standard of preparation and might understand the difficulty level of the IBPS SO Prelims questions. Listed here are the questions asked in IBPS SO prelims 2019.
GA Questions Asked In IBPS SO Prelims (Rajbhasha Adhikari and Law Officer) 2019
Q1. United Nations Climate Change Conference (COP25) was held in which country?
Answer: Madrid, Spain
Q2. Who hosted 13th South Asia Games?
Answer: Kathmandu, Nepal
Q3. Indian Bank will be merged with which bank?
Answer: Allahabad Bank
Q4. Who won the best FIFA Player of the Year award?
Answer: Argentine Lionel Messi won the best FIFA player of the year award for a record sixth time.
Q5. One question based on NSE interest rate recently in news. Leading stock exchange NSE on Monday launched interest rate options on 10-year G-sec, and witnessed turnover of 5,926 contracts.
Q6. ASPIRE scheme (Scheme for promotion of Innovation, Entrepreneurship and Agro- Industry) is an initiative of which ministry?
Answer: MSME (Ministry of Micro, Small and Medium Enterprises)
Q7. What is the theme of World Cancer Day 2019?
Answer: World Cancer Day is observed every year on February 4. The theme for World Cancer Day 2019 is "I am and I Will".
Q8. Bangkok is the capital of which country?
Answer: Thailand
Q9. One question related to Bharat Bond ETF (Exchange Traded Fund)
Q 10. Gorewada Zoo is situated in which state?
Answer: Nagpur, Maharashtra
Q 11. Prithvirajsingh Roopun is elected as the President of which country?
Answer: Mauritius
Q 12. Where was the 35th ASEAN Summit held?
Answer: Bangkok, Thailand
Q 13. Who is signed as the new brand Ambassador of Puma?
Answer: Sunil Chhetri.
Q 14. Exercise 'Indra' is conducted between India and which country?
Answer: Russia. The second edition of bilateral tri-services exercise INDRA-2019 between India and Russia concluded on December 19
Q 15. Nagarhole National Park is sitauted in which state?
Answer: Nagarhole National Park, also known as Rajiv Gandhi National Park, is a wildlife reserve in the state of Karnataka. Part of the Nilgiri Biosphere Reserve, the park is backed by the Brahamagiri Mountains and filled with sandalwood and teak trees.
Q 16. What is the name of the cricketer who played 150 matches in the Ranji Trophy?
Answer: Wasim Jaffer becomes 1st player to play 150 Ranji games.
Q 17. Where was NOTO (Northern Ontario Tourism Summit) 2019 held?
Answer: Northern Ontario Tourism Summit is held in Timmins, Ontario in November 2019.
Q 18. One question based on US-dominated SWIFT (Society for Worldwide Interbank Financial Telecommunication) payment.
Q 19. Where is the headquarter of Jana Small Finance Bank?
Answer: Bengaluru, India
Q 20. James Peebles, Michel Mayor and Didier Queloz are given Nobel Prize in Physics. What is the field of physics in which they were awarded the Nobel Prize?
Answer: Cosmology and exoplanets
Q 21. How many Regional Rural Banks are being merged in Baroda UP Grameen Bank?
Answer: Three
Q 22. Who will build NextGen Cybersecurity Defence Centre in Melbourne, Australia?
Answer: Wipro
Q 23. As per UN World Meteorological Organization, how much increase of temperature will be observed by the end of the century?
Answer: 3-5 Degree Celsius
Q 24. Which NBFC is the first to commercial paper on bourses?
Answer: Aditya Birla Finance
Q 25. Nippon Life Insurance Company is from which country?
Answer: Japan
Q 26. Exim Bank provides USD 500 mn credit to Bangladesh for which purpose?
Answer: Defence Related
Q 27. Who launched UCash?
Answer: UCO Bank. UCash enables customers to withdraw money from ATMs through mobile banking without using a debit card.
Q 28. What does A stand in FATF?
Answer: Action. FATF stands for Financial Task Action Force.
Q 29. Which organisation launched the plan, Insurance Khata?
Answer: IndiaFirst Life Insurance
Q 29. CIPS belongs to which country?
Answer: Chartered Institute of Procurement & Supply (CIPS) is a United Kingdom-based global professional body working for the purchasing and supply professions.
Q 30. King Carl XVI Gustaf and his wife Silvia belongs to which country?
Answer: Sweden
Q 31. Vakrangee Finserve tied up with which organisation?
Answer: Indian Oil Corporation Limited (IOC)
Q 32. In how many batches NEFT 24*7 is available now.
Answer: There will be 48 half-hourly batches every day. The settlement of first batch will commence after 00:30 hours and the last batch will end at 00:00 hours.
Q 33. In how many years payment banks can apply to become SFB?
Answer: Payment banks can convert into small finance banks after 5 years.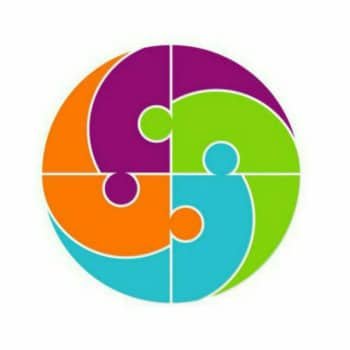 Hello Friends, I am from Haryana. After earning my Graduate degree in Computer Application, I decided to pursue my passion for Web Designing and Content Writing. My ultimate goal is to become one of the best in my field and continue to deliver high-quality content. Further, I aim to deliver the latest information regarding recruitment to job seekers with accuracy, which shall benefit them in every way possible.