Welcome to the March 2021 Daily Current Affairs MCQ One Liner Section of PuzzlesHuB. Current Affairs Quiz will Boost Your GA Section. Daily One Liner Current Affairs About national and international news are provided here. Read these one-liners for quick revision for those who are preparing for IBPS/SBI/Po/Clerk and other competitive exams.
Daily CA One Liners, 28 March 2021 :
Q.1. Which state's Chief Minister has launched the 'Mera Mask Meri Suraksha' campaign?
Ans. Madhya Pradesh
Q.2. Who has been selected as the best SME bank of India by AsiaMoney?
Ans. HDFC Bank
Q.3. When did Assam Rifles celebrate its 186th Raising Day Celebrated ?
Ans. 23 March
Q.4. Which state government has organized 'Banana Mahotsav'?
Ans. Uttar Pradesh
Q.5. Adam Jagzewski died Who were they?
Ans. Poet
Q.6. Where is the world's first 'Ship Tunnel Project' being built?
Ans. Norway
Q.7. Who has been selected for the 2020 Vyas Samman?
Ans. Pro. Sharad Pagare
Q.8. Homeland Securities Dialogue will resume between India and which country?
Ans. America
Q.9. Which medal has Chinki Yadav won in ISSF World Cup?
Ans. Gold
Q.10. The government has decided to sell what percentage stake in Rail Vikas Nigam?
Ans. 15% Percent‌‌
प्रश्न 1. किस राज्य के मुख्यमंत्री ने 'मेरा मास्क मेरी सुरक्षा' अभियान शुरू किया है ?
उत्तर – मध्य प्रदेश
प्रश्न 2. एशियामनी द्वारा भारत का सबसे अच्छा SME बैंक किसे चुना गया है ?
उत्तर – HDFC बैंक
प्रश्न 3. असम राइफल्स ने कब अपना 186वां स्थापना दिवस मनाया है ?
उत्तर – 23 मार्च
प्रश्न 4. किस राज्य सरकार ने 'केला महोत्सव' आयोजित किया है ?
उत्तर – उत्तर प्रदेश
प्रश्न 5. एडम जगजेवस्की का निधन हुआ है वे कौन थे ?
उत्तर – कवि
प्रश्न 6. दुनियां की पहली 'शिप टनल परियोजना' कहाँ बन रही है ?
उत्तर – नॉर्वे
प्रश्न 7. 2020 के व्यास सम्मान के लिए किसे चुना गया है ?
उत्तर – प्रो. शरद पगारे
प्रश्न 8. भारत और किस देश के बीच होमलैंड सिक्योरिटीज डायलॉग फिर से शुरू होगा ?
उत्तर – अमेरिका
प्रश्न 9. ISSF विश्व कप में चिंकी यादव ने कौनसा पदक जीता हैं ?
उत्तर – स्वर्ण
प्रश्न 10. सरकार ने रेल विकास निगम में कितने प्रतिशत हिस्सेदारी बेचने का निर्णय लिया है ?
उत्तर – 15% प्रतिशत‌‌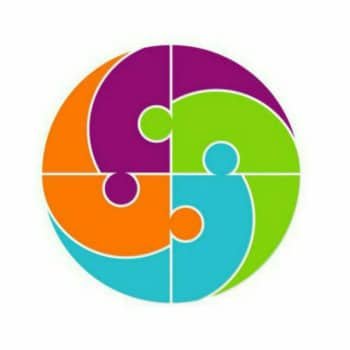 Hello Friends, I am from India. After earning my Graduate degree in Computer Application, I decided to pursue my passion for Web Designing and Content Writing. My ultimate goal is to become one of the best in my field and continue to deliver high-quality content. Further, I aim to deliver the latest information regarding recruitment to job seekers, the latest news with accuracy, which shall benefit them in every way possible.