Welcome to the March 2021 Daily Current Affairs MCQ One Liner Section of PuzzlesHuB. Current Affairs Quiz will Boost Your GA Section. Daily One Liner Current Affairs About national and international news are provided here. Read these one-liners for quick revision for those who are preparing for IBPS/SBI/Po/Clerk and other competitive exams.
Daily CA One Liners, 27 March 2021 :
Q.1. When has World Tuberculosis Day been celebrated recently?
Ans. 24 March
Q.2. Which Indian women player has ranked first in the ICC T20 rankings?
Ans. Cefali Verma
Q.3. Which organization has made the digital green certificate
Has it been proposed?
Ans. European Union
Q.4. Which state will start the Chief Minister Chiranjeevi Yojana from 01 May 2021?
Ans. Rajasthan
Q.5. Recently Naval Sadvi has passed away. Who was she?
Ans. Psychiatrist
Q.6. Which country has supplied 20000 liters of pesticide malathion to which country?
Ans. Iran
Q.7. Where has Ramesh Pokhriyal Nishank inaugurated the Shaheed Bhagat Singh Memorial?
Ans. New Delhi
Q.8. Uttar Pradesh has tied up with which state for the Ken Betwa link project?
Ans. Madhya Pradesh
Q.9. For how many countries has Russia launched 38 satellites in space?
Ans. 18 countries
Q.10. Which state has been linked with Delhi under 'Ek Bharat Shreshtha Bharat Program'?
Ans. Sikkim‌‌
⭕️Q.1. हाल ही में विश्व तपेदिक दिवस कब मनाया गया है ?
✅️Ans. 24 मार्च
⭕️Q.2. ICC T20 रैंकिंग में कौनसी भारतीय महिला खिलाड़ी पहले स्थान पर रहीं हैं ?
✅️Ans. सेफाली वर्मा
⭕️Q.3. किस संगठन ने डिजिटल ग्रीन सर्टिफिकेट बनाने का
प्रस्ताव दिया है ?
✅️Ans. यूरोपीय संघ
⭕️Q.4. कौनसा प्रदेश 01 मई 2021 से मुख्यमंत्री चिरंजीवी योजना शुरू करेगा ?
✅️Ans. राजस्थान
⭕️Q.5. हाल ही में नवल सादवी का निधन हुआ है वे कौन थीं ?
✅️Ans. मनोचिकित्सक
⭕️Q.6. भारत ने किस देश को कीटनाशक मैलाथियान की 20000 लीटर की आपूर्ति की है ?
✅️Ans. ईरान
⭕️Q.7. रमेश पोखरियाल निशंक ने शहीद भगत सिंह स्मारक का उद्घाटन कहाँ किया है ?
✅️Ans. नई दिल्ली
⭕️Q.8. केन बेतवा लिंक परियोजना के लिए उत्तर प्रदेश ने किस राज्य के साथ समझौता किया है ?
✅️Ans. मध्य प्रदेश
⭕️Q.9. रूस ने कितने देशों के लिए स्पेस में 38 सैटेलाइट लांच किये हैं ?
✅️Ans. 18 देश
⭕️Q.10. 'एक भारत श्रेष्ठ भारत कार्यक्रम' के तहत किस राज्य को दिल्ली के साथ जोड़ा गया है ?
✅️Ans. सिक्किम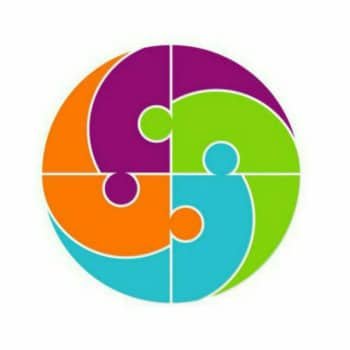 Hello Friends, I am from Haryana. After earning my Graduate degree in Computer Application, I decided to pursue my passion for Web Designing and Content Writing. My ultimate goal is to become one of the best in my field and continue to deliver high-quality content. Further, I aim to deliver the latest information regarding recruitment to job seekers with accuracy, which shall benefit them in every way possible.