Welcome to the July 2020 Daily Current Affairs MCQ One Liner Section of PuzzlesHuB. Current Affairs Quiz will Boost Your GA Section. Daily One Liner Current Affairs About national and international news are provided here. Read these one-liners for quick revision for those who are preparing for IBPS/SBI/Po/Clerk and other competitive exams.
Daily CA One Liners, 25 July 2020 :
PM Narendra Modi Laid Foundation Stone for Manipur Water Supply Project
PM Modi addressed virtual India Ideas Summit 2020; India-US negotiating UAV co-development program
Kakrapar Atomic Power Project's Unit 3 in Gujarat: India's First 700 MWe unit to Achieve Criticality
India to Have 60% Renewable Energy by 2030: R K Singh at Webinar On Energy Transition
Jitendra Singh Launched Restructured Scheme for PM's Awards for Excellence in Public Administration 2020 and Web Portal Virtually
India, Maldives signed the contract for development of Geydoshu Mas Plant in Maldives' Maradhoo and Hulhudhoo
Turkmenistan became 25th country with Observer Status in the World Trade Organization
Nicaragua becomes the 87th Country to sing the International Solar Alliance Framework Agreement
Ravi Shankar Prasad Represented India in the G20 Digital Economy Ministers Virtual Meeting Hosted by Saudi Arabia
Airtel Payments Bank Partnered with NSDC to Skill Rural Youth for Financial Services Sector Jobs
Bank of Baroda Launched 'Insta Click Savings Account', 100% Paperless Digital Self-Assisted Online Savings Account
India's GDP to contract by 6% in FY21: DBS
CBDT launched revised Form 26AS; Details of Specified Financial Transactions included
RIL becomes the 1st Indian company to reach Market Cap of Rs 13 lakh crore; Becomes 48th largest company in market cap globally
Mukesh Ambani, fifth-richest Man in the World with Net Worth $75 billion: Forbes Real-Time Billionaires List
The DG/RPF, Shri Arun Kumar, nominated as the Vice-Chairman of the UIC, security platform
CCI Approved Acquisition of Krishnapatnam Port Company Limited by Adani Ports and SEZ Limited
China Launches Tianwen-1: China's First Rover Mission to Mars
ISL becomes 1st league in South Asia and 7th in Asia to join the World Leagues Forum
The book titled "The Pandemic Century", by British Medical Historian Mark Honigsbaum
National Broadcasting Day 2020 – July 23
January 6, 2020: World Day of War Orphans
March 9, 2020: International commonwealth day
2021: International Year of Fruits and Vegetables
GEDCOL and NHPC signed MoU to develop floating solar power projects in Odisha
CIPET gets NABL accreditation for testing, certification of PPE kits
First-ever container ship "MV Shejyoti" from Kolkata via Chattogram port reaches Agartala
• केंद्र सरकार ने आईटी और बीपीओ कंपनियों के लिए घर से काम करने के लिए जारी निर्देशों को जितने तारीख तक के लिए बढ़ा दिया है-31 दिसंबर 2020
• जिस मशहूर मंदिर ने आदि महोत्सव (जुलाई-अगस्त) के उपलक्ष पर झंडा फहराया- मीनाक्षी मंदिर
• भारतीय क्रिकेट कंट्रोल बोर्ड (बीसीसीआई) जिस देश में इंडियन प्रीमियर लीग (IPL) 2020 आयोजित करना चाहता है- संयुक्त अरब अमीरात
• डीआरडीओ द्वारा भारतीय सेना हेतु स्वदेशी विकसित ड्रोन का यह नाम है- भारत
• ओडिशा सरकार ने जिस लोकप्रिय लोक गीत के नाम पर संबलपुर जिले के 'बिलुंग गाँव' का नाम बदल दिया है- रंगबती
• हाल ही में जिस देश ने एक बार पुनः वर्ष 1996 के भू-हस्तांतरण के प्रस्ताव की ओर संकेत देते हुए सीमा विवाद को सुलझाने हेतु भूटान को एक समाधान पैकेज का प्रस्ताव दिया है- चीन
• विश्व डोपिंग रोधी एजेंसी (वाडा) ने देश की राष्ट्रीय डोप परीक्षण प्रयोगशाला (एनडीटीएल) के निलंबन को जितने और महीने के लिए बढ़ा दिया है- छह महीने
• प्रसिद्ध बॉलीवुड अभिनेता सोनू सूद ने श्रमिकों की मदद के लिए जिस ऐप को लॉन्च किया है- प्रवासी रोजगार ऐप
• अमेरिका ने जिस देश को ह्यूस्टन में अपना वाणिज्य दूतावास बंद करने का आदेश दिया है- चीन
• हाल ही में जिस राज्य सरकार ने 'वेस्ट टू एनर्जी' नाम से एक पहल की शुरुआत की है- उत्तराखंड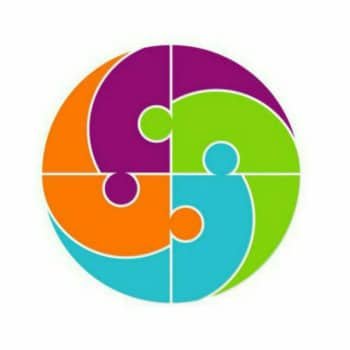 Hello Friends, I am from India. After earning my Graduate degree in Computer Application, I decided to pursue my passion for Web Designing and Content Writing. My ultimate goal is to become one of the best in my field and continue to deliver high-quality content. Further, I aim to deliver the latest information regarding recruitment to job seekers, the latest news with accuracy, which shall benefit them in every way possible.