Welcome to the April 2021 Daily Current Affairs MCQ One Liner Section of PuzzlesHuB. Current Affairs Quiz will Boost Your GA Section. Daily One Liner Current Affairs About national and international news are provided here. Read these one-liners for quick revision for those who are preparing for IBPS/SBI/Po/Clerk and other competitive exams.
Daily CA One Liners, 24 April 2021 :
Q.1. When has World Earth Day been celebrated recently?
Ans. 22 April
Q.2. Which country will launch Luna 25 mission by October 2021?
Ans. Russia
Q.3. A water sports and adventure institute has been inaugurated on the banks of which lake in Uttarakhand?
Ans. Tehri Lake
Q.4. Ahmed Hussain has died in which sport he was related to?
Ans. Football
Q.5. Vivek has died in which language he was a famous actor?
Ans. Tamil
Q.6. Who has inaugurated the first online exhibition on Ramayana?
Ans. Prahlada Singh Patel
Q.7. Which bank has launched Pay by Bank app in association with MasterCard?
Ans. RBL Bank
Q.8. Who has Tata Consumer Products appointed as its chairman?
Ans. Deepika Bhan
Q.9. Which country's Prime Minister has canceled his visit to India?
Ans. Britain
Q.10. Which company co-founder and PDF developer Charles Geschke has passed away?
Ans. Adobe‌‌
प्रश्न 1. हाल ही में विश्व पृथ्वी दिवस कब मनाया गया है ?
उत्तर – 22 अप्रैल
प्रश्न 2. कौनसा देश अक्टूबर 2021 तक लूना 25 मिशन लांच करेगा ?
उत्तर – रूस
प्रश्न 3. उत्तराखंड में किस झील के किनारे एक वाटर स्पोर्ट्स और एडवेंचर इंस्टीटयूट का उद्धाटन हुआ है ?
उत्तर – टिहरी झील
प्रश्न 4. अहमद हुसैन का निधन हुआ है वे किस खेल से सम्बंधित थे ?
उत्तर – फुटबॉल
प्रश्न 5. विवेक का निधन हुआ है वे किस भाषा के प्रसिद्ध अभिनेता थे ?
उत्तर – तमिल
प्रश्न 6. रामायण पर पहली ऑनलाइन प्रदर्शनी का उद्घाटन किसने किया है ?
उत्तर – प्रहलाद सिंह पटेल
प्रश्न 7. किस बैंक ने मास्टर कार्ड के साथ मिलकर पे बाय बैंक एप लांच की है ?
उत्तर – आरबीएल बैंक
प्रश्न 8. टाटा कंज्यूमर प्रोडक्ट ने किसे अपना अध्यक्ष नियुक्त किया है ?
उत्तर – दीपिका भान
प्रश्न 9. किस देश के प्रधानमंत्री ने अपनी भारत यात्रा को रद्द कर दिया है ?
उत्तर – ब्रिटेन
प्रश्न 10. किस कंपनी के सह संस्थापक और PDF डेवलपर चार्ल्स गेश्के का निधन हुआ है ?
उत्तर – Adobe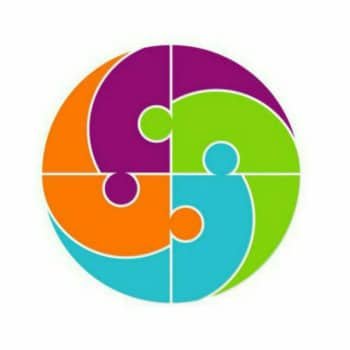 Hello Friends, I am from India. After earning my Graduate degree in Computer Application, I decided to pursue my passion for Web Designing and Content Writing. My ultimate goal is to become one of the best in my field and continue to deliver high-quality content. Further, I aim to deliver the latest information regarding recruitment to job seekers, the latest news with accuracy, which shall benefit them in every way possible.