Welcome to the July 2020 Daily Current Affairs MCQ One Liner Section of PuzzlesHuB. Current Affairs Quiz will Boost Your GA Section. Daily One Liner Current Affairs About national and international news are provided here. Read these one-liners for quick revision for those who are preparing for IBPS/SBI/Po/Clerk and other competitive exams.
Daily CA One Liners, 23 July 2020 :
Power Minister RK Singh launched India's 1st public EV Charging Plaza in New Delhi & RAISE initiative
Indian Navy hold PASSEX with US's Nimitz carrier group in Indian Ocean Region
Union HRD Minister Launched MANODARPAN initiative to provide psychosocial support to students for their Mental Health and Well-being
Consumer Protection Act, 2019 comes into force
Ministry of Youth Affairs and Sports Partners with UNICEF's YuWaah to Mobilise 1 Crore Youth Volunteers to Achieve Goals of Atmanirbhar Bharat
CBDT, MoMSME Signs Formal MoU for Sharing of Data
Ministry of Defence signed with BEML to procure Mine Plough for Battle Tank T-90
Ministry of Civil Aviation set up Investment Clearance Cell for Assistance and Clearance of Proposals
Prakash Javadekar: Government approved the Zonal Master Plan of Bhagirathi Eco-Sensitive Zone
Rajya Sabha Launches Employees Welfare Scheme in Arun Jaitley's Name: "Arun Jaitley Financial Assistance for Group C Employees"
CBDT signs MoU with CBIC for smooth bilateral data exchange
Harsh Vardhan Launched PNB's Nationwide CSR Campaign to Fight COVID-19 Pandemic
Ramesh Babu Boddu Appointed as MD and CEO of Karur Vysya Bank
South Korea Launched 1st Military communications Satellite, ANASIS-II by Falcon 9 Rocket
A Team of Researchers from Singapore Discovered a New Species, 'Bathynomus raksasa' in the Indian Ocean
ICC postpones T20 World Cup due to COVID-19
Madhya Pradesh Governor Lalji Tandon dies at 85
May 7, 2020: Vesak Day
June 17, 2020: World Crocodile Day
June 5, 2020: World day against speciesism
2020: International Year of Plant Health
2021: International Year for the Elimination of Child Labour
Puducherry Chief Minister V Narayanasamy Presented Rs 9000 Crore Tax-Free Budget for FY 20-21
Rajasthan Cabinet Approved 'One-Stop-Shop' Scheme to Fast-Track Investments
Haryana Cabinet approved 'Samadhan se Vikas' to Recover External Development Charges dues
"BlackRock" an Android malware steals data
• असम सरकार ने घोषणा की कि राज्य में हाल ही में आई बाढ़ में जिस राष्ट्रीय उद्यान के 108 जानवरों की मौत हो गई- काजीरंगा राष्ट्रीय उद्यान
• जम्मू और कश्मीर प्रशासन ने शहरी स्थानीय निकायों और पंचायती राज संस्थाओं के सभी निर्वाचित सदस्यों को जितने लाख रुपये के जीवन बीमा कवर की घोषणा की-25 लाख रुपये
• वह देश जिसने हाल ही में हांगकांग के साथ अपने प्रत्यर्पण की व्यवस्था को निलंबित कर दिया है- ब्रिटेन
• हाल ही में जिस देश के शोधकर्त्ताओं ने पूर्वी हिंद महासागर में पहली 'सुपरजाएंट' (Supergiant) आइसोपॉड प्रजाति 'बाथिनोमस रक्सासा' (Bathynomus Raksasa) की खोज की है- सिंगापुर
• हाल ही में जिस राज्य सरकार ने वाह्य विकास शुल्क और अवसंरचनात्मक विकास शुल्क (Infrastructural Development Charges) की लंबित देयताओं की एकमुश्त वसूली के लिये 'समाधान से विकास' नामक योजना शुरू की है- हरियाणा
• मध्यप्रदेश के जिस राज्यपाल का हाल ही में 85 वर्ष की आयु में निधन हो गया- लालजी टंडन
• अंतर्राष्ट्रीय क्रिकेट परिषद (आईसीसी) ने हाल ही में जिस टूर्नामेंट को इस साल स्थगित करने का फैसला लिया है- मेन्स टी-20 वर्ल्ड कप
• विश्व बैडमिंटन संघ (बीडब्ल्यूएफ) ने अध्यक्ष पद के कार्यकाल को जितने बार के लिए सीमित करने का फैसला लिया है- चार के लिए
• जिस राज्य सरकार ने अनुसूचित जातियों के सर्वांगीण विकास के लिए 'नवीन रोजगार छतरी योजना' शुरू की है- उत्तर प्रदेश
• ऊर्जा दक्षता को बढ़ाने और इलेक्ट्रिक मोबिलिटी को बढ़ावा देने हेतु केंद्रीय ऊर्जा मंत्री आर के सिंह ने जिस शहर के चेल्म्सफोर्ड क्लब में भारत के पहले सार्वजनिक ईवी (इलेक्ट्रिक वाहन) चार्जिंग प्लाजा का उद्घाटन किया- दिल्ली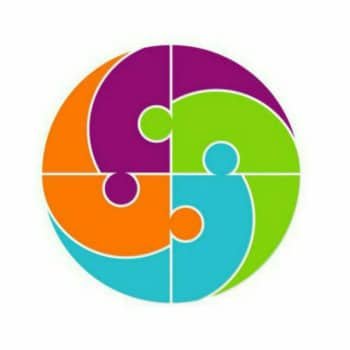 Hello Friends, I am from India. After earning my Graduate degree in Computer Application, I decided to pursue my passion for Web Designing and Content Writing. My ultimate goal is to become one of the best in my field and continue to deliver high-quality content. Further, I aim to deliver the latest information regarding recruitment to job seekers, the latest news with accuracy, which shall benefit them in every way possible.