Welcome to the August 2020 Daily Current Affairs MCQ One Liner Section of PuzzlesHuB. Current Affairs Quiz will Boost Your GA Section. Daily One Liner Current Affairs About national and international news are provided here. Read these one-liners for quick revision for those who are preparing for IBPS/SBI/Po/Clerk and other competitive exams.
Daily CA One Liners, 21 August 2020 :
Vice Prez Venkaiah Naidu Virtually Announced ARIIA 2020 Results; IITMadras Topped among Institutes of National Importance
'Dhanwantari Rath' to bring Ayurveda at Doorsteps of Delhi Police Families
Ravi Shankar Prasad Launched "Swadeshi Microprocessor Challenge- Innovate Solutions for #Aatmanirbhar Bharat" to Support Startups
Ministry of Tribal Affairs and Ministry of Rural Development Inked MoU to Take convergence endeavor ahead
AIFF signs MoU with IPSO to Conduct Online Scouting Workshops in India
ILO-ADB Report: 41 Lakh Youths Lost Their Jobs of India Due to COVID-19
ADB Approved USD 1 billion loan for Delhi-Meerut Regional Rapid Transit System, a 1st of its kind in India
RBI Released Framework for Authorisation of Pan-India Umbrella Entity for Retail Payments
RBI Released Draft Framework for Self-Regulatory Body for Payment System Operators
Bharti AXA Life Insurance Entered into Bancassurance Partnership with SBM Bank India
Fino Payments Bank Ltd Launched 'Jan BachatKhata', an Aadhaar Authentication Based Digital Savings Account
Universal Sompo General Insurance Company Ltd Collaborates with BSE EBIX to sell General Insurance products
Edelweiss Tokio Life Insurance Partnered with Element AI for AI Transformation
YES Bank in Partnership with KFin Technologies Launched 'Loan against Securities' to Provide Complete Digital loan Against Mutual Fund
St Christopher School in Nagaland won the first-ever Pallikkutam National Award for Innovation in Education
Ganesh Vilas Lengare Awarded Star 2020 Certificate by World Book of Records, London
Luis Rodolfo Abinader was sworn in as 54th President of Dominican Republic
Ashok Lavasa Resigns as Election Commissioner
Mali President Ibrahim Boubacar Keita Resigns after Military Mutiny
Reliance Retail Ventures Ltd Acquired 60% stake in Vitalic Health Pvt Ltd & 100% direct ownership of Netmeds
Indian Railways Introduces Drone Based Surveillance System for Railway Security
Filmmaker-actor Nishikant Kamat Passes Away at the Age of 50
Michael Cohen's Book "Disloyal: The True Story of the Former Personal Attorney to President Donald J. Trump" is Set to Publish
World Humanitarian Day 2020 – August 19
World Photography Day 2020 – August 19
Punjab gets First Rank in Health, Welfare Centre Operationalisation: Ministry of Health and Family Welfare (MoHFW)
Biodegradable Face Mask "Pavitrapati" & Anti-microbial Body Suit "Aushada Tara" developed: DIAT
• वह राज्य सरकार जिसने 'Padhai Tuhar Para' नामक एक नई छात्र केंद्रित योजना शुरू करने की घोषणा की है- छत्तीसगढ़
• सरकार ने 'इथेनॉल सम्मिश्रण कार्यक्रम' (Ethanol Blending Programme) के तहत वर्ष 2022 तक पेट्रोल में जितने प्रतिशत बायो इथेनॉल सम्मिश्रण का लक्ष्य रखा है-10 प्रतिशत
• हाल ही में जिस राज्य सरकार ने भरूच में भादभूत परियोजना (Bhadbhut Project) के लिये अनुबंध प्रदान किया है- गुजरात
• विश्व मानवता दिवस (World Humanitarian Day) जिस दिन मनाया जाता है-19 अगस्त
• अरुण-3 जल विद्युत परियोजना के निर्माण में भारत जिस देश को सहायता कर रहा है- नेपाल
• विश्व फोटोग्राफी दिवस (World Photography Day) जिस दिन मनाया जाता है-19 अगस्त
• निर्वाचन चुनाव आयुक्त ने अपने पद से इस्तीफा दे दिया है इनका नाम है- अशोक लवासा
• राष्ट्रीय खेल पुरस्कार समिति ने हाल ही में जिस भारतीय क्रिकेटर का नाम राजीव गाँधी खेल रत्न के लिए भेजा है- रोहित शर्मा
• एशियाई विकास बैंक (एडीबी) ने दिल्ली-गाजियाबाद-मेरठ रैपिड रेल के लिए जितने करोड़ रुपये फाइनेंस करने की मंजूरी दे दी है-7500 करोड़ रुपये
• भारतीय प्रतिभूति और विनिमय बोर्ड (सेबी) ने जिसको अपना कार्यकारी निदेशक (ईडी) नियुक्त किया है- जीपी गर्ग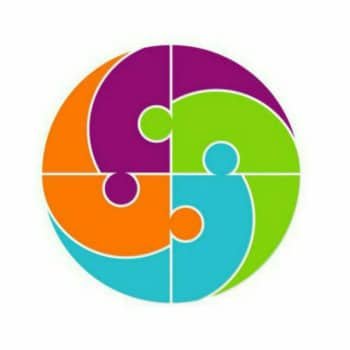 Hello Friends, I am from India. After earning my Graduate degree in Computer Application, I decided to pursue my passion for Web Designing and Content Writing. My ultimate goal is to become one of the best in my field and continue to deliver high-quality content. Further, I aim to deliver the latest information regarding recruitment to job seekers, the latest news with accuracy, which shall benefit them in every way possible.