Welcome to the August 2020 Daily Current Affairs MCQ One Liner Section of PuzzlesHuB. Current Affairs Quiz will Boost Your GA Section. Daily One Liner Current Affairs About national and international news are provided here. Read these one-liners for quick revision for those who are preparing for IBPS/SBI/Po/Clerk and other competitive exams.
Daily CA One Liners, 11 August 2020 :
Harsh Vardhan presided the signing of MoU between CSIR and FSSAI for Collaborative Research and Information Dissemination
Ramesh Pokhriyal Inaugurates Two Day Global Conference on Reimagining and Transforming the University Organised by O.P. Jindal Global University
IBBI amends the Insolvency and Bankruptcy Board of India (Voluntary Liquidation Process) Regulations, 2017
SEBI revised IFSC guidelines, 2015' eligibility, the shareholding limit for clearing corp at IFSC
IIT-Kharagpur Researchers Bags Gandhian Young Technological Innovation Awards 2020 for Clean Energy Research
Government Forms Panel Under RoDTEP Scheme for Exporters to be Headed by G K Pillai
Union Minister of Textiles, Smriti Irani launches Mobile App & Backend Website for Handloom Mark Scheme
Delhi Airport develops 'Air Suvidha' portal for all international arriving passengers across India
IIT Guwahati, in collaboration with Imperial College London, develops nanoparticle 'meta-grid'
SII Partnered with Gavi and the Bill & Melinda Gates Foundation to accelerate the manufacture & Delivery of COVID-19 vaccines for India
ICC Retains India as the Host of 2021 Cricket World Cup & Australia to Host 2020 World Cup in 2022
Former MP Nandi Yellaiah died due to COVID-19 at 85 in Telangana
78th Anniversary of Quit India Movement – August 08, 2020
Meghalaya Cabinet Approves Policy on Reservation of Seats for Women in Village Employment Councils
Flipkart signs MoU with the U.P. Government under ODOP scheme
Gujarat Announced New Industrial Policy 2020
DIAT, Pune wins first prize in Smart India Hackathon 2020
• हाल ही में जिस देश ने महात्मा गांधी की प्रति को अपने सिक्कों पर चित्रित करने का फैसला किया है- ब्रिटेन
• बीसीसीआई ने खिलाड़ियों को उम्र गलत बताने पर जितने साल का प्रतिबंध लगाने का फैसला किया है- दो साल
• वह देश जिसने दार्चुला जिले में भारत के साथ सीमा पर सशस्त्र पुलिस बल (एपीएफ) की एक बटालियन तैनात की है- नेपाल
• केंद्र सरकार द्वारा जारी आंकड़ों के अनुसार, जनधन बैंक खातों की संख्या जितनी हो गयी है-40 करोड़
• हरियाणा पंचायत चुनाव में महिलाओं के लिए जितने फीसदी सीटें अब आरक्षित होगी-50 फीसदी
• जिस राज्य के राज्यपाल विश्वभूषण हरिचंदन ने हाल ही में राज्यग सरकार के तीन राजधानी वाले योजना को मंजूरी दे दी है- आंध्र प्रदेश
• वह राज्य सरकार जिसने हाल ही में अपने अधिकारियों को 20 अगस्त 2020 से इंदिरा रसोई योजना शुरू करने का निर्देश दिया है- राजस्थान
• सिंगापुर स्थित एक गैर-सरकारी संगठन (NGO) 'अलायंस टू एंड प्लास्टिक वेस्ट' आगामी पाँच वर्षों में प्लास्टिक अपशिष्ट को कम करने हेतु जिस देश में 70 से 100 मिलियन अमेरिकी डॉलर निवेश करने की योजना बना रहा है-भारत
• हाल ही में केंद्र सरकार ने चीन की सीमा से लगे जिस राज्य के गाँवों में पर्यटन को बढ़ावा देने का निर्णय लिया है- उत्तराखंड
• हाल ही में जिस राज्य सरकार ने "एक मास्क-अनेक ज़िन्दगी" जन जागरूकता अभियान का शुभारंभ किया है- मध्य प्रदेश
• राजस्थान सरकार ने हाल ही में अति पिछड़ा वर्ग को राजस्थान न्यायिक सेवा में जितने प्रतिशत आरक्षण देने को मंजूरी दे दी है- पांच प्रतिशत
• हाल ही में जिस राज्य सभा सांसद का 64 वर्ष की उम्र में निधन हो गया है- अमर सिंह
• विश्व संस्कृत दिवस-2020 जिस दिन मनाया गया-3 अगस्त
• हाल ही में जिस राज्य सरकार ने 'संजीवन' (Sanjivan) नाम से एक मोबाइल ऐप लॉन्च किया है- बिहार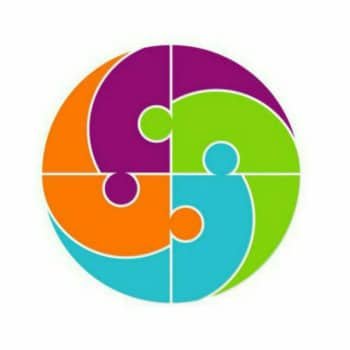 Hello Friends, I am from India. After earning my Graduate degree in Computer Application, I decided to pursue my passion for Web Designing and Content Writing. My ultimate goal is to become one of the best in my field and continue to deliver high-quality content. Further, I aim to deliver the latest information regarding recruitment to job seekers, the latest news with accuracy, which shall benefit them in every way possible.