Welcome to the October 2021 Daily Current Affairs MCQ One Liner Section of PuzzlesHuB. Current Affairs Quiz will Boost Your GA Section. Daily One Liner Current Affairs About national and international news are provided here. Read these one-liners for quick revision for those who are preparing for IBPS/SBI/Po/Clerk and other competitive exams.
Daily CA One Liners, 10 November 2021 :
Q.1. Which state launched 'Jansevak' scheme offering 58 government services at the doorstep of citizens?
Ans. Karnataka
Q.2. Which city's airport has been declared as 'major airport' by the central government?
Ans. Srinagar
Q.3. Which day is celebrated all over the world on 8th November?
Ans. World Urbanization Day and International Radiology Day.
Q.4. Which Vice Admiral has taken over as the Chief of Staff of the Western Naval Command?
Ans. Krishna Swaminathan
Q.5. CS Venkatakrishnan has been appointed as the new CEO of which bank?
Ans. Barclays
Q.6. Which award has been won by South African writer Damon Galgut for "The Promise"?
Ans. Booker Prize
Q.7. Which state government has made a law to give 75 percent reservation to local people in private jobs?
Ans. Government of Haryana
Q.8. India's foreign exchange reserves are $ 642 billion, what is the position of India in the world with the largest foreign exchange reserves?
Ans. Fourth
Q.9. Ministry of Railways and which ministry together have formed "Single Window Filming Mechanism"?
Ans. Ministry of Information and Broadcasting.
Q.10. Researchers from which IIT institute have detected the presence of bridgmanite mineral in the Katol L6 chondrite meteorite?
Ans. IIT Kharagpur
प्रश्न 1. किस राज्य ने नागरिकों के दरवाज़े पर 58 सरकारी सेवाओं की पेशकश करते हुए 'जनसेवक' योजना शुरू की ?
उत्तर – कर्नाटक
प्रश्न 2. केंद्र सरकार ने किस शहर के हवाई अड्डे को 'प्रमुख हवाई अड्डा' घोषित किया ?
उत्तर – श्रीनगर
प्रश्न 3. 8 नवम्बर को विश्वभर में कौन-सा दिवस मनाया जाता है ?
उत्तर – विश्व शहरीकरण दिवस और अंतरराष्ट्रीय रेडियोलॉजी दिवस।
प्रश्न 4. किस वाइस एडमिरल ने पश्चिमी नौसेवा कमान के चीफ ऑफ स्टाफ के रूप में पदभार ग्रहण किया है ?
उत्तर – कृष्ण स्वामीनाथन
प्रश्न 5. सीएस वेंकटकृष्णन को किस बैंक का नया सीईओ नियुक्त किया गया है ?
उत्तर – बार्कलेज
प्रश्न 6. दक्षिण अफ्रीका के लेखक डेमन गलगुट ने "द प्रॉमिस" के लिए कौन-सा पुरस्कार जीता है ?
उत्तर – बुकर पुरस्कार
प्रश्न 7. किस राज्य सरकार ने प्राइवेट नौकरी में स्थानीय लोगों को 75 प्रतिशत आरक्षण देने का कानून बनाया है ?
उत्तर – हरियाणा सरकार
प्रश्न 8. भारत का विदेशी मुद्रा भंडार 642 अरब डॉलर है, विश्व में भारत सर्वाधिक विदेशी मुद्रा भंडार देशो में कौन से स्थान पर है ?
उत्तर – चौथे
प्रश्न 9. रेल मंत्रालय और किस मंत्रालय ने मिलकर "सिंगल विंडो फिल्मिंग मैकेनिज्म" बनाया है ?
उत्तर – सूचना और प्रसारण मंत्रालय
प्रश्न 10. किस आईआईटी संस्थान के शोधकर्ताओं ने कटोल L6 चोंड़ाइट उल्कापिंड में ब्रिजमेनाइट खनिज की उपस्थिति का पता लगाया है ?
उत्तर – आईआईटी खड़गपुर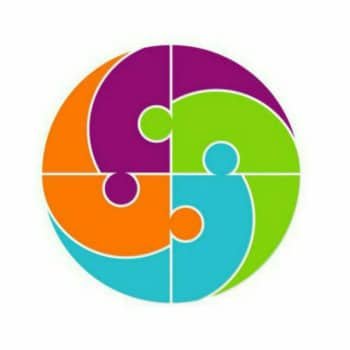 Hello Friends, I am from India. After earning my Graduate degree in Computer Application, I decided to pursue my passion for Web Designing and Content Writing. My ultimate goal is to become one of the best in my field and continue to deliver high-quality content. Further, I aim to deliver the latest information regarding recruitment to job seekers, the latest news with accuracy, which shall benefit them in every way possible.