Welcome to the January 2021 Daily Current Affairs MCQ One Liner Section of PuzzlesHuB. Current Affairs Quiz will Boost Your GA Section. Daily One Liner Current Affairs About national and international news are provided here. Read these one-liners for quick revision for those who are preparing for IBPS/SBI/Po/Clerk and other competitive exams.
Daily CA One Liners, 10 February 2021 :
Q.1. Where will India's first Thunderstorm Research Testing Center be set up?
Ans. Odisha
Q.2. Where was the first heliport of Assam inaugurated?
Ans. Fraud
Q.3. Who wrote the book The Untold Story of Rana Kapoor?
Ans. Pawan Si Lal
Q.4. Which country has celebrated its 73rd Independence Day on 4 February?
b. Sri Lanka
Q.5. Where is the world's longest swing ride Bollywood Skylar open?
Ans. Dubai
Q.6. Which state has exploited the opening of its first human milk bank?
Ans. Kerala
Q.7. Which company has announced the closure of domestic payment services in India from 01 April?
Ans. PayPal
Q.8. Which ministry is organizing the industry churning?
Ans. Ministry of Commerce
Q.9. What percentage of India's GDP growth has been estimated by RBI in FY 2022?
Ans. 10.5%
Q.10. Which state government has announced to set up 500 EV charging points?
Ans. Delhi‌‌
Q.1. भारत का पहला थंडरस्टॉर्म रिसर्च परीक्षण केंद्र कहाँ स्थापित किया जाएगा ?
Ans. ओडिशा
Q.2. असम के पहले हेलीपोर्ट का उद्धाटन कहाँ किया गया है ?
Ans. धोमाजी
Q.3. The Untold Story of Rana Kapoor नामक पुस्तक किसने लिखी है ?
Ans. पवन सी लाल
Q.4. किस देश ने 4 फरवरी को अपना 73वां स्वतंत्रता दिवस मनाया है ?
b. श्री लंका
Q.5. विश्व की सबसे लंबी स्विंग राइड बॉलीवुड स्काइलर कहाँ खुली है ?
Ans. दुबई
Q.6. किस राज्य ने अपना पहला ह्यमन मिल्क बैंक खोलने की शोषणा की है ?
Ans. केरल
Q.7. किस कंपनी ने 01 अप्रैल से भारत में घरेलू भुगतान सेवा बंद करने की घोषणा की है ?
Ans. PayPal
Q.8. कौनसा मंत्रालय उद्योग मंथन का आयोजन कर रहा है ?
Ans. वाणिज्य मंत्रालय
Q.9. RBI ने वित्त वर्ष 2022 में भारत की GDP वृद्धि दर कितने प्रतिशत रहने का अनुमान लगाया है ?
Ans. 10.5%
Q.10. किस राज्य सरकार ने 500 EV चार्जिंग पॉइंट स्थापित करने की घोषणा की है ?
Ans. दिल्ली‌‌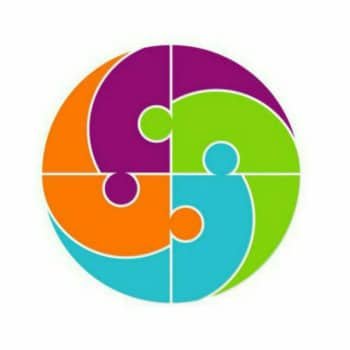 Hello Friends, I am from Haryana. After earning my Graduate degree in Computer Application, I decided to pursue my passion for Web Designing and Content Writing. My ultimate goal is to become one of the best in my field and continue to deliver high-quality content. Further, I aim to deliver the latest information regarding recruitment to job seekers with accuracy, which shall benefit them in every way possible.