Welcome to the September 2021 Daily Current Affairs MCQ One Liner Section of PuzzlesHuB. Current Affairs Quiz will Boost Your GA Section. Daily One Liner Current Affairs About national and international news are provided here. Read these one-liners for quick revision for those who are preparing for IBPS/SBI/Po/Clerk and other competitive exams.
Daily CA One Liners, 01 September 2021 :
Q.1. Para athlete from India won bronze medal in men's discus throw F52 event of the ongoing Tokyo Paralympics?
Ans. Vinod Kumar
Q.2. According to the SIPRI report, which country became one of the largest arms importers in Asia between 2016-20?
Ans. India
Q.3. In which competition Nishad Kumar has created an Asia record by winning a silver medal in the Tokyo Paralympics?
Ans. High Jump
Q.4. In the Asian Junior Boxing Championship 2021, Rohit Chamoli defeated which player to win India's first gold medal?
Ans. Otgonbayar Tuvshinjaya
Q.5. Which mobile app was launched by Sports Minister Anurag Thakur on National Sports Day?
Ans. Fit India
Q.6. The Legislative Assembly of which state passed a resolution against the agriculture laws of the Center?
Ans. Tamil Nadu
Q.7. Which Windows will not update on Microsoft's old CPU?
Ans. Windows 11
Q.8. With which player did Sania Mirza and Christina McHale finished runners-up in the title match of the Cleveland Open tennis tournament?
Ans. Shuko Aoyama and Ena Shibahara
Q.9. Aditi Ashok is related to which sport?
Ans. Indian Golfer
Q.10. Which day was celebrated on 30th August all over India?
Ans. National Small Industries Day
प्रश्न 1. भारत के पैरा एथलीट ने चल रहे टोक्यो पैरालम्पिक के पुरुष डिस्कस थ्रो एफ52 इवेंट में कांस्य पदक हासिल किया ?
उत्तर – विनोद कुमार
प्रश्न 2. SIPRI की रिपोर्ट के अनुसार, 2016-20 के बीच कौन-सा देश एशिया का सबसे बड़ा हथियार आयातको में से एक देश बन गया था ?
उत्तर – भारत
प्रश्न 3. निषाद कुमार ने टोक्यो पेरालंपिक में किस प्रतिस्पर्धा में सिल्वर मेडल जीतकर एशिया रिकॉर्ड बना लिया है ?
उत्तर – हाई जंप
प्रश्न 4. एशियाई जूनियर बॉक्सिंग चैंपियनशिप 2021 में रोहित चमोली ने किस खिलाड़ी को हराकर भारत को पहला स्वर्ण पदक दिलाया ?
उत्तर – ओटगोनबयार तुवशिंजया
प्रश्न 5. खेल मंत्री अनुराग ठाकुर ने राष्ट्रीय खेल दिवस पर कौन-सा मोबाइल ऐप लांच किया ?
उत्तर – फिट इंडिया
प्रश्न 6. किस राज्य की विधानसभा ने केंद्र के कृषि क़ानूनों के ख़िलाफ़ प्रस्ताव पारित किया ?
उत्तर – तमिलनाडु
प्रश्न 7. माइक्रोसॉफ्ट की पुराने सीपीयू पर किस विंडोज में अपडेट नहीं होगा ?
उत्तर – विंडोज 11
प्रश्न 8. क्लीवलैंड ओपन टेनिस टूर्नामेंट के खिताबी मुकाबले में सानिया मिर्जा और क्रिस्टीना मैकहेल उपविजेता रही यह मुकाबले उनका किस खिलाड़ी के साथ हुआ ?
उत्तर – शुको ओयामा और एना शिबहारा
प्रश्न 9. अदिति अशोक का संबंध किस खेल से है ?
उत्तर – भारतीय गोल्फर
प्रश्न 10. पूरे भारत में 30 अगस्त को कौन-सा दिवस मनाया गया ?
उत्तर – राष्ट्रीय लघु उद्योग दिवस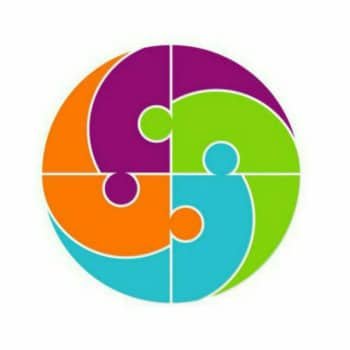 Hello Friends, I am from India. After earning my Graduate degree in Computer Application, I decided to pursue my passion for Web Designing and Content Writing. My ultimate goal is to become one of the best in my field and continue to deliver high-quality content. Further, I aim to deliver the latest information regarding recruitment to job seekers, the latest news with accuracy, which shall benefit them in every way possible.