Assam Amrit Brikshya Andolan:- Assam's Chief Minister, Shri Himanta Biswa Sharma, announced on June 8, 2023, that on September 17, 2023, a massive tree planting initiative called "Assam Amrit Brikshya Andolan" would take place from 8 AM to 11 AM. The aim is to plant 1 Crore Seedlings across the state. Various groups and individuals including Self-Help Groups, ASHA workers, Educational Institutions, Village Defence Party, Anganwadi Workers, Tea Garden Workers, and individuals will participate in this initiative. The planted seedlings will be known as Commercial Trees. For more detailed information about Assam Amrit Brikshya Andolan, including highlights, objectives, features, benefits, funded plants, beneficiary list, eligibility criteria, required documents, application procedures, and more, please continue reading.
Assam Amrit Brikshya Andolan Details in Highlights
| | |
| --- | --- |
| Scheme Name | Assam Amrit Brikshya Andolan |
| Introducedby | CM Himanta Biswa Sharma |
| . State | Assam |
| Beneficiary | Residents of the state |
| Objective | Assistance with funding for the care and planting of seedlings |
| Financial Aid after Planting | 100 Rupees |
| Financial Grant in 3rd Year | 200 Rupees |
| Official Website | https://aba.assam.gov.in/ |
Assam Amrit Brikshya Andolan 2023
Himanta Biswa Sarma, the Chief Minister of Assam, has introduced the Amrit Brikshya Andolan Yojana with the objective of promoting greenery in the state and providing financial assistance to its residents. This program encourages residents of Assam to actively participate in tree cultivation. The entire state will be involved in this initiative. As part of this scheme, residents will receive Rs 100 for each plant at the time of planting. Additionally, if the plants successfully survive for three years, the state government will provide beneficiaries with an additional Rs 200 per plant.
In a remarkable feat, Assam is set to become the first state in the nation to plant 1 crore saplings within a span of just two hours on September 17. This incredible initiative is part of the অমৃত বৃক্ষ্য আন্দোলন Yojana. To facilitate the participation of state residents, the Wave Portal will offer an online registration form for this program.
অমৃত বৃক্ষ্য আন্দোলন Objective
The Amrit Brikshya Andolan has set out to make Assam even greener than it is today. As part of this initiative, citizens of Assam have the chance to earn 300 INR per plant. One of the major benefits of this movement is that acquiring a commercial plant from the government comes at no cost, as they have efficiently organized the state's plantation distribution system.
Features & Benefits of Assam Amrit Brikshya Andolan
Some of the key features and benefits of the Assam Amrit Brikshya Andolan are as follows:
On September 17, Assam will break a record by planting 1 billion seedlings in the space of just two hours.
The State government has donated all plants that are seedlings today at no cost.
You will receive 100 INR from the Assam State Government when you purchase seedlings for each plant.
After that, the state government gave you 200 INR for each seedling plant that survived for three years.
Under this Amrit Vriksh Andolan, you can register online without visiting any government offices.
This drive will make Assam a more environmentally friendly state.
Both the ADA Web Portal and the Amrit Brikshya Andolan mobile application have been launched by the Assam State Government, and both allow for self-registration.
Plants that will receive funding for planting under Assam অমৃত বৃক্ষ্য আন্দোলন
The state government offers its residents financial support so they can grow and maintain saplings. The details of which plants will receive this financial support for planting are provided below:
Sal
Mahogany
Hollong
Ghora Neem
Gamari
Bogipoma
Assam Amrit Brikshya Andolan Beneficiary List
The beneficiary list for Assam অমৃত বৃক্ষ্য আন্দোলন is as follows:
Any Individuals
Any Institutions
SHGs Members
Anganwadi Workers
ASHA Workers
Industries
Tea Garden Workers
Village Defence Party
Eligibility Criteria for Assam Amrit Brikshya Andolan
The applicants applying for Assam Amrit Brikshya Andolan must fulfill the following eligibility criteria:
The candidate must reside in the Assam state.
Everyone who resides in the state will be able to benefit from the program.
To receive financial benefits, the applicant must upload geotagged photos.
The benefits of this campaign will only be available to the stated beneficiaries.
The applicant's bank account must be connected to Aadhaar.
Required Documents for Assam Amrit Brikshya Andolan
Some of the important documents required for অমৃত বৃক্ষ্য আন্দোলন are as follows:
Photo ID Card
Aadhar Card
Registered Mobile Number
Bank Details
Steps to Register for Assam Amrit Brikshya Andolan
To Register for Assam Amrit Brikshya Andolan, the user needs to follow the below-given steps:
First of all, go to the official website of Assam Amrit Brikshya Andolan i.e., https://aba.assam.gov.in/
The homepage of the website will open on the screen
Click on the Registration button
A category list will display on the screen
Now, choose your category from the list
After that, the registration form will open on the screen
Fill in the form with all the required details like Name, Age, Gender, Place, Address, etc.
Now, upload a single photo ID proof
After that, provide your bank account details
An OTP will be sent to your registered mobile number
Enter the received, OTP in the specified space
Now, fill in the captcha code and click on the submit button to complete the process
Contact Details
For further details or in case of any query or complaint related to the Assam Amrit Brikshya Andolan, feel free to contact on the below-given details:
Helpline Number: 0361-2724222
Email Id: [email protected]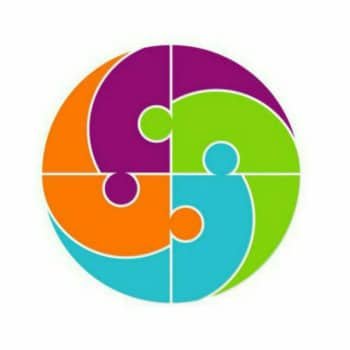 Hello Friends, I am from India. After earning my Graduate degree in Computer Application, I decided to pursue my passion for Web Designing and Content Writing. My ultimate goal is to become one of the best in my field and continue to deliver high-quality content. Further, I aim to deliver the latest information regarding recruitment to job seekers, the latest news with accuracy, which shall benefit them in every way possible.